A monthly ritual with real results.
Naturally Conditioned Water
Approachable ingredients like coconut oil remove contaminants to get your water ready for soaking and splashing.
No More Itchy Rashes or Chemical Odor
You don't need to sacrifice your skin to enjoy your spa. Our gentle formulation keeps your skin happy and won't smell like a chemistry lab.
Stable pH & Alkalinity
Spa Monthly keeps your water balanced for longer, reducing the time and expense of frequent maintenance.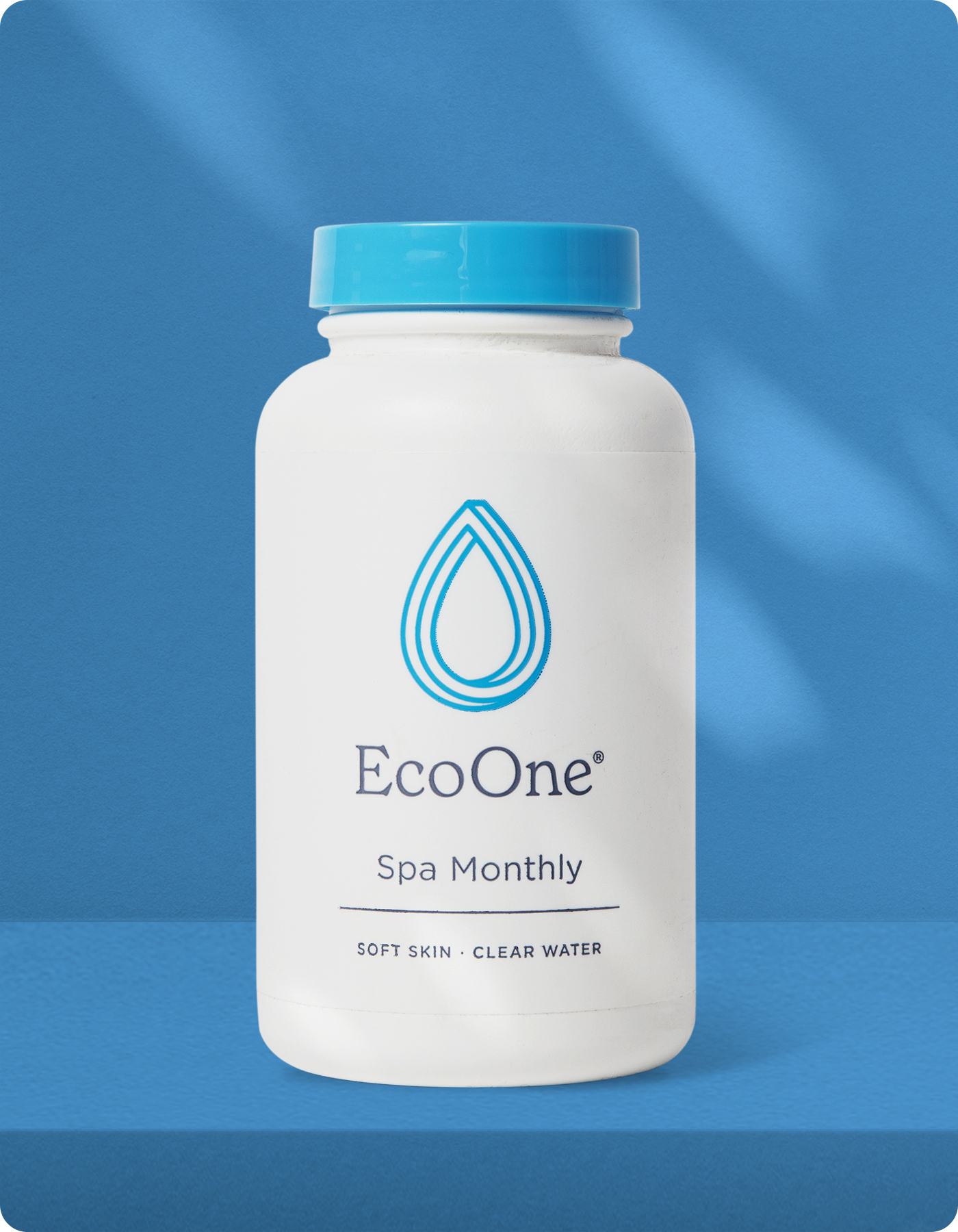 How to use Spa Monthly.
One easy step:
With jets and blowers running, add one bottle of EcoOne Spa Monthly directly to spa water. That's it! Relax, kick back, and enjoy your spa.
For best results:
Fill your spa using the EcoOne Hose Filter to remove water contaminants before they get into your spa.
Spa Monthly FAQs
What exactly does Spa Monthly do?

Spa Monthly breaks up all carbon based contaminants to be captured in your spa or hot tub filter. Additionally, using ingredients such as coconut oil it conditions the water and leaves your skin moisturized.
Do I need to use a sanitizer in addition to Spa Monthly?

Yes, it is good practice to sanitize your spa or hot tub after every use to avoid the growth of harmful bacteria. Check out our sanitizer and shock treatment combo product One Shock.
Is Spa Monthly compatible with all spa and hot tub types?

Yes! Whether you have a portable above ground hot tub, a custom in-ground hot tub, an inflatable tub, or a DIY backyard hot tub or spa, our safe and all-natural formula will work to keep your water relaxation ready.
Is Spa Monthly compatible with salt water spas and hot tubs?

Yes, Spa Monthly is compatible with salt water spas and hot tubs.

Think beyond the backyard.
Our skin- and planet-friendly products were made for our world and your family.
No-sweat spa care.
Check out our Spa Care Guide to learn how you can care for your spa, your skin, and the planet all at once with EcoOne.
Looking for something else?