A fast-acting, non-foaming formula.
Extend the Life of Your Filter
Refresh and revitalize the cleaning power of your spa filter with this natural cleaning agent.
Free of Harsh Chemicals & Irritants
Completely free of chlorine, phosphates, and other ingredients that can irritate your skin or eyes.
Foam-free Water
Regular use will eliminate foam and keep your spa water crystal clear day after day.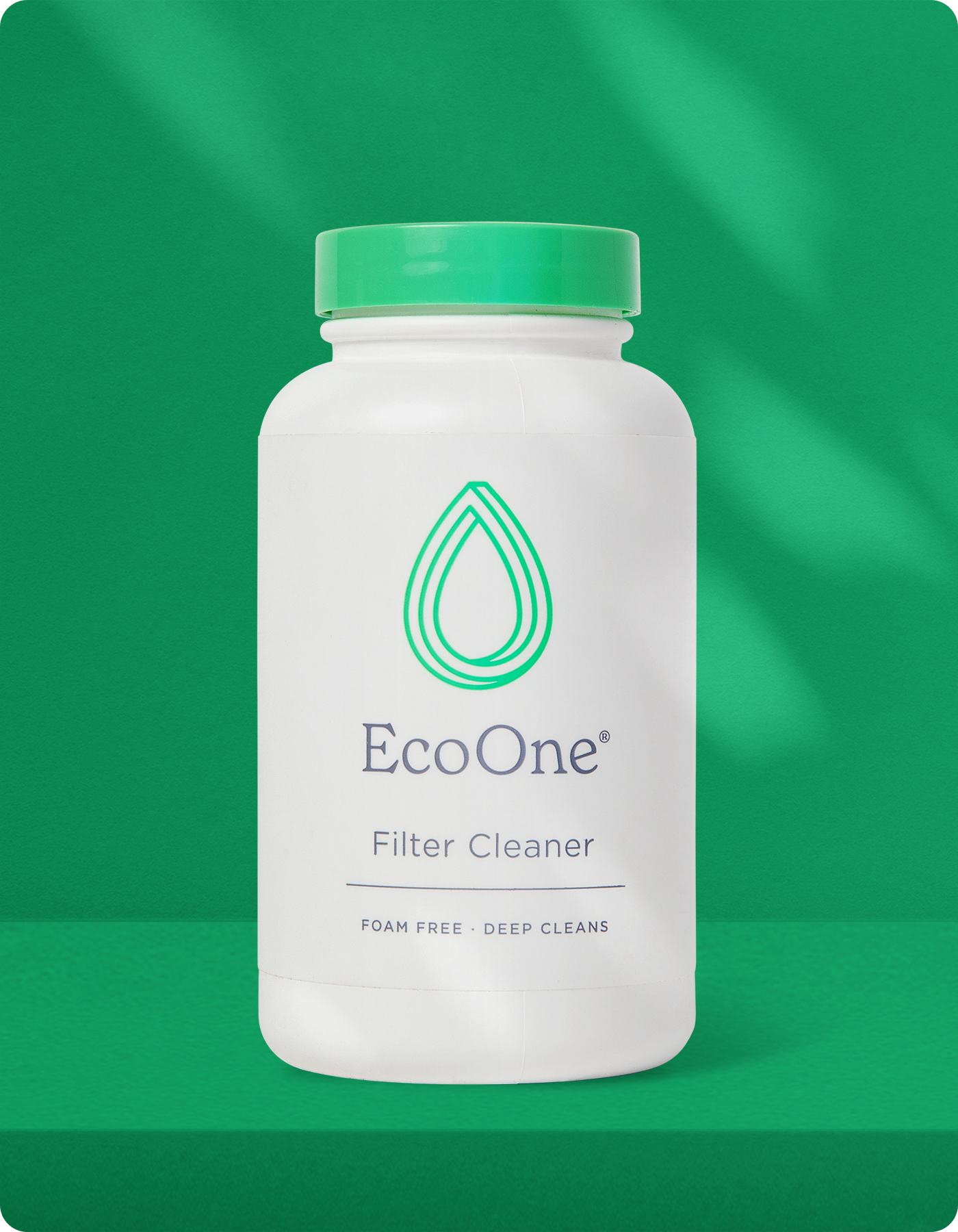 How to use EcoOne Filter Cleaner.
Step one:
In a large bucket, mix one to two capfuls of EcoOne Filter Cleaner with up to five gallons of water.
Step two:
Add the filter to the filter cleaner solution. Gently agitate the filter to loosen contaminants.
Step three:
Allow filter to soak for at least one hour.
Step four:
Rinse filter thoroughly with fresh water. Do not use high-pressure sprayers, as they may damage filter elements.
For best results: Allow filter to air dry before replacing.
Filter Cleaner FAQs
Can I use Filter Cleaner in a salt water spa or hot tub?

Yes, you can safely use Filter Cleaner in a salt water spa or hot tub.
How often should I use Filter Cleaner?

Every two to four weeks depending on how often you use your spa or hot tub.
How long does a bottle of Filter Cleaner last?

You should get approximately 15 uses per 8 ounce bottle if you use two capfuls every time you clean your filter.

Think beyond the backyard.
Our skin- and planet-friendly products were made for our world and your family.
No-sweat spa care.
Check out our Spa Care Guide to learn how you can care for your spa, your skin, and the planet all at once with EcoOne.
Looking for something else?