For a shell that (safely) sparkles.
Easy On, Easy Off
Simply spray and wipe away scale, dirt, grime, scum, and buildup using all this natural biodegradable cleaner.
Safe for Your Skin & Your Water
Shell Cleaner is safe to use while in your spa, will not alter water chemistry, and is recommended for users with sensitive skin or with chemical sensitivities.
All-natural Ingredients
Our proprietary blend does not use VOCs, petrochemicals, phosphates, chlorine, perfumes, dyes, or fragrances.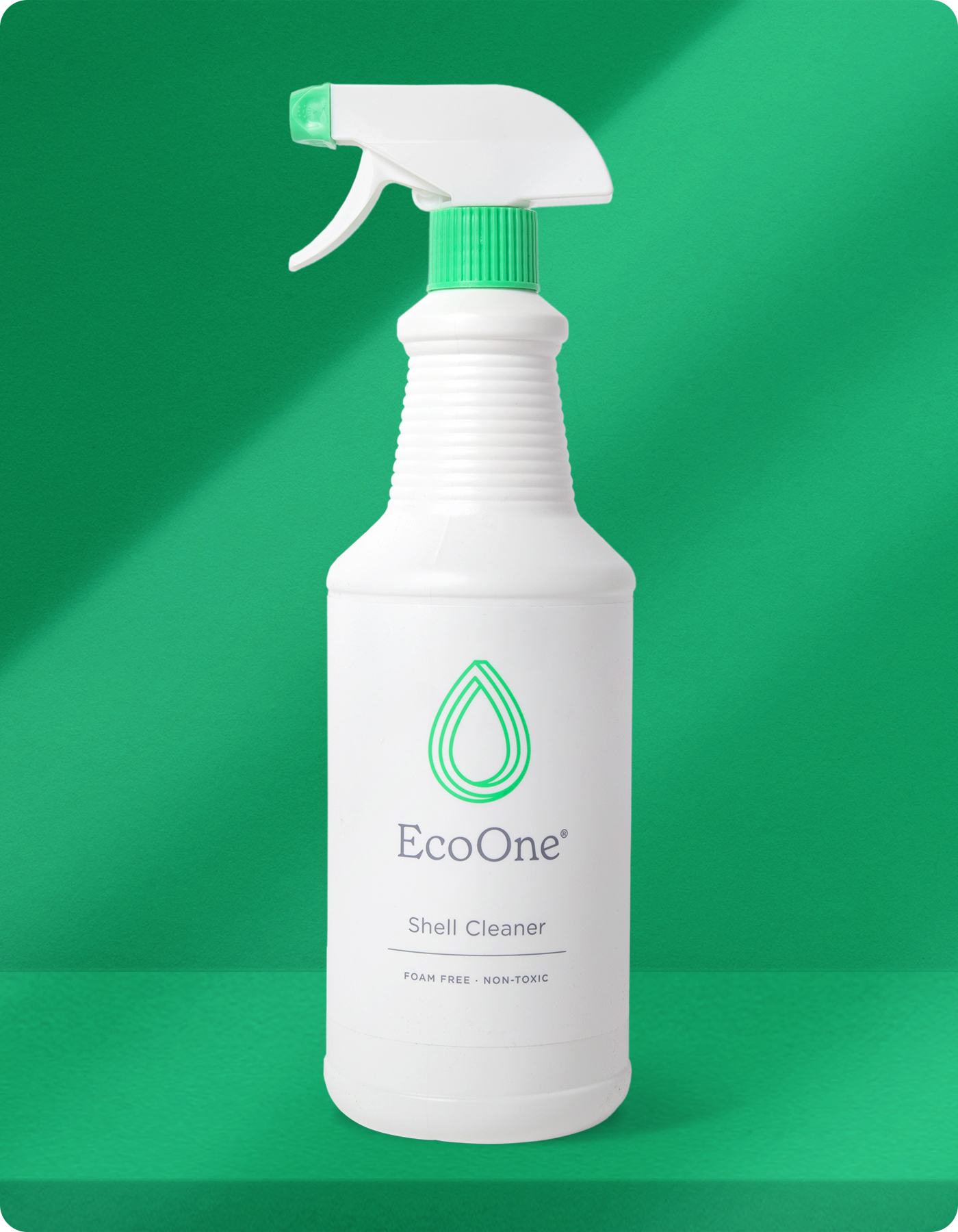 How to use EcoOne Shell Cleaner.
Step one:
Spray EcoOne Shell Cleaner generously over the area to be cleaned.
Step two:
Wipe off with a soft cloth.
For tough stains or buildup, allow product to stand for one minute and use a non-abrasive pad or sponge to remove.
This product will not affect water chemistry:
It is not necessary to drain your spa to use this product.
Shell Cleaner FAQs
Can I use Shell Cleaner on my spa or hot tub cabinet or cover?

No, Shell Cleaner should only be used to clean your spa or hot tub shell.
Can I use Shell Cleaner on my spa or hot tub filter?

No, we recommend using our Filter Cleaner and Filter Boost to clean your spa or hot tub filter.
What makes Shell Cleaner so amazing?

Shell Cleaner cleans your spa or hot tub shell without affecting the chemistry of your water.

Think beyond the backyard.
Our skin- and planet-friendly products were made for our world and your family.
No-sweat spa care.
Check out our Spa Care Guide to learn how you can care for your spa, your skin, and the planet all at once with EcoOne.
Looking for something else?