A faster clean without the foam.
Life Extension for Your Spa
Safely and effectively eliminates biofilm, mineral buildup, and chemical contaminants from your spa's plumbing.
A Deep, Penetrating Clean
Protects your pipes against buildup of chemicals and minerals using our proprietary blend of alkaline cleansing agents and non-foaming surfactants.
Foam-free Water
Regular use will eliminate foam and keep your spa water crystal clear day after day.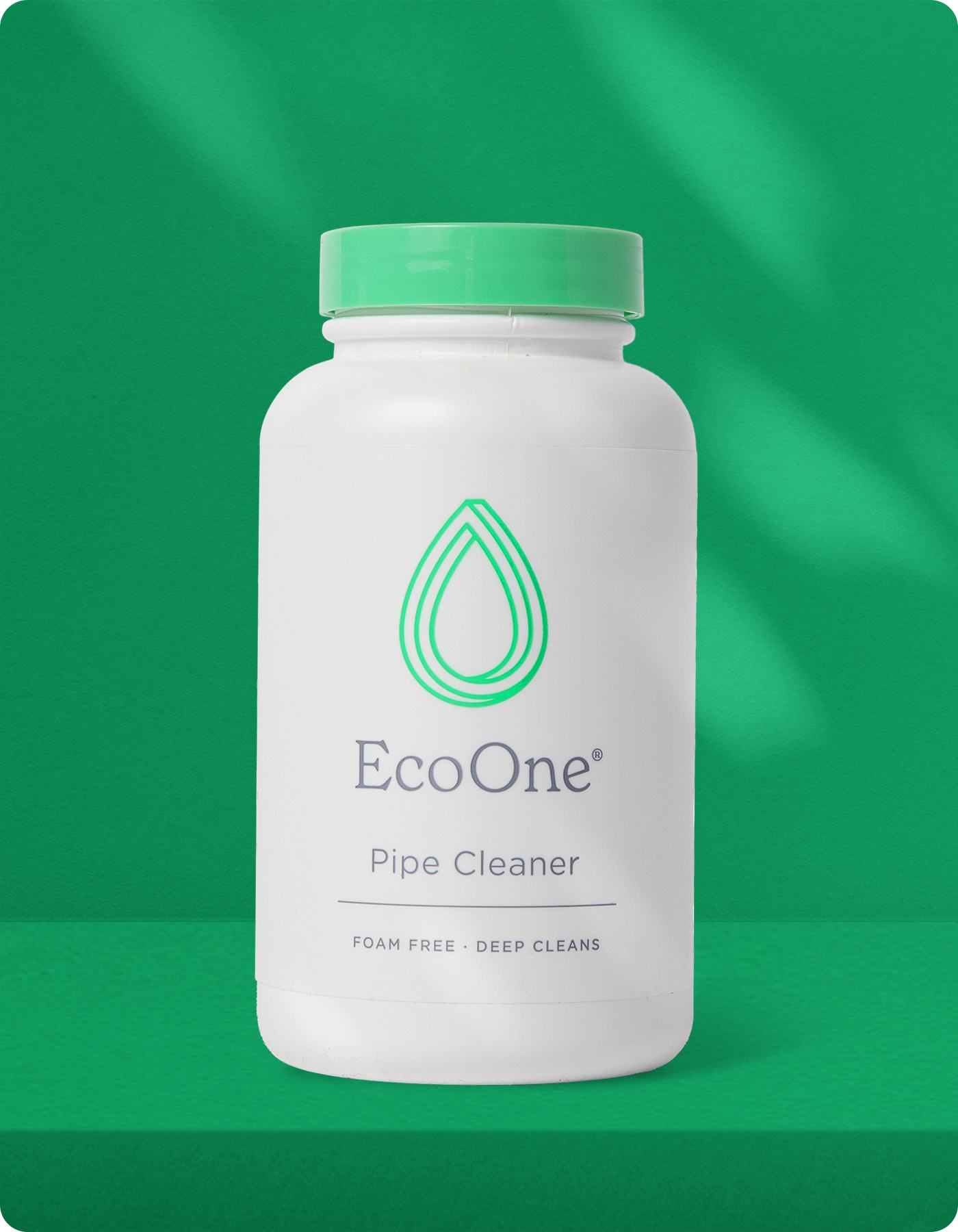 How to use EcoOne Pipe Cleaner.
Use every time you drain your spa.
Step one:
Remove cartridge filter.
Step two:
Add one-half bottle (four ounces or 113 grams) of EcoOne Pipe Cleaner to existing spa water.
Step three:
Run jets on the highest setting for one hour.
Step four:
Drain and thoroughly rinse spa.
For first use or heavily used spas: Use the entire bottle and allow spa to run on a recirculating cycle for up to 24 hours.
Pipe Cleaner FAQs
How much Pipe Cleaner should I use?

We suggest using 4 ounces or one half bottle for every 500 gallons of water.
Do I have to drain my spa or hot tub before using Pipe Cleaner?

No, you don't have to drain your spa or hot tub before using Pipe Cleaner, however you should drain it after since Pipe Cleaner will loosen debris and buildup which will discharge into your water.
Is Pipe Cleaner compatible with a jetted bathtub?

Yes, you can safely use Pipe Cleaner with a jetted bathtub.
Will Pipe Cleaner kill my grass when I drain my spa or hot tub?

No, Pipe Cleaner it will not kill your grass 🙂
Think beyond the backyard.
Our skin- and planet-friendly products were made for our world and your family.
No-sweat spa care.
Check out our Spa Care Guide to learn how you can care for your spa, your skin, and the planet all at once with EcoOne.
Looking for something else?